Yesterday, markets continued to rally on Mutual Fund Monday, as predicted....
Tweeted @ Friday's close
$SPX seen rallying off support, going into the close pic.twitter.com/lgbHwI2Rgv

— Veteran Market Timer (@3Xtraders) July 14, 2023
Mutual fund Monday, may be followed by a technical Tuesday (today) as buyers dry up.
We're still trading on extremely light summer volume, so the market could just continue to chug along, as some are predicting.
'I don't see why people are going to sell their stocks.' 'Big Short' investor Steve Eisman says stocks will keep rallying as long as the economy stays healthy

businessinsider.com
That's exactly the kind of story you want to see reported at a market top!
Everyone, even the so-called Big Short, is bullish, so I'm looking for a swift correction, and we haven't seen a "healthy" correction in several months.
Is the economy really "healthy"?
Look, if Janet Yellen needs to come on Bloomberg to tell us how healthy the US economy is, then I'm going to take the contrarian view!
The real reason for Yellen's trip to China, just ahead of the G-20?
1. Yellen's trip (likely) motivated by US debt issue; Washington needs more sincere moves in fixing US-China ties globaltimes
Nothing to see here; everything is fine!
2. Debt Crisis Facing Developing Countries on G20 Finance Meet Agenda VOANews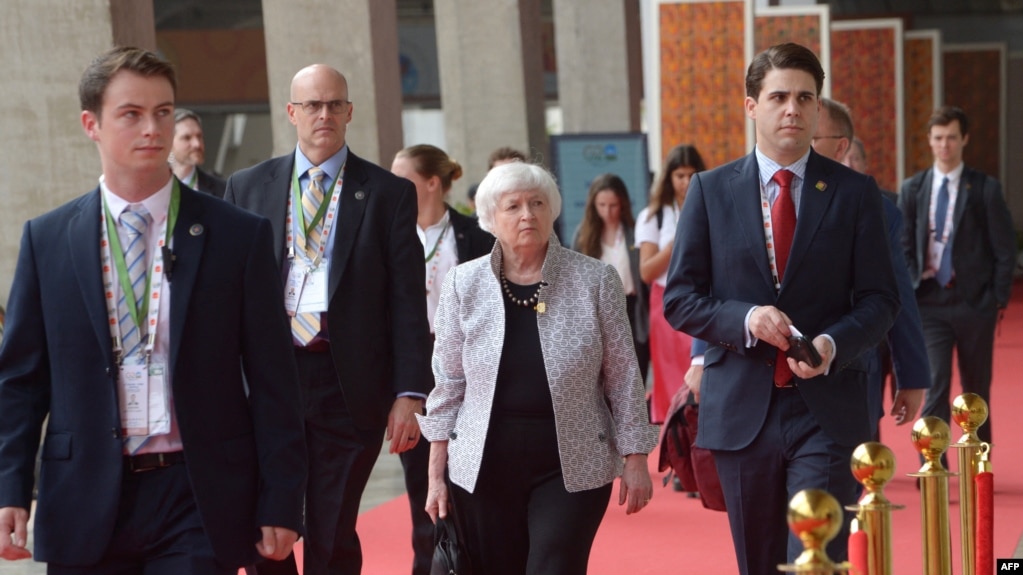 Getting back to China
HSBC (The Hongkong & Shanghai Banking Corporation LTD) is totally overbought, after bailing out the European banking sector. $HSBC trades at new highs. See the 20 day moving average.
Watch the moving averages
$COMPQ Nasdaq has also been strategically bought at the 20 day ma., ever since May (short covering season). I've also highlighted exactly where the latest leg of this rally was engineered (rigged).
I forget exactly what the catalyst for the latest move was, but I think it was forcing money managers to chase tech, after the 4th of July holiday - if memory serves.
I believe markets have gotten ahead of themselves, with all the buying of the st moving averages, and my sentiment indicators are flashing red, so I'm looking forward to at least a short term correction.
Longer term outlook
Greed has been driving this market since the covid bailouts, and we can't get back to normal trading, until we see genuine bullish capitulation, like we saw when the liquidity bubble burst in '08.
Good luck, AA