I'm afraid we may not see these levels for a while!
This week was nearly as unpredictable as predicted in the last blog.
So, trading hasn't been all that great, unless you knew the plan...
What plan, you may ask?
We've seen some unusual activity, in several sectors, and you may want to take a picture, because I suspect we won't see anything like it again, for a very long time.
The market action I'm referring to can only be described as the same pump 'n' dump action you typically see during a holiday, but this was highly coordinated across many sectors.
It's possible that I'm only recognizing this pattern after 15 years of doing this, and I have improved my technique substantially over the past year, but I don't think I've ever seen anything like this?
To document:
This trend actually started with a little short squeeze on the Nasdaq, and even though that occurred last month, it was just ahead of the Passover holiday. This is normal.
$COMPQ Nasdaq - I forget which day this was, but you can find it on the chart.
Bitcoin - pumped and dumped. I documented in an earlier blog, but I want you to pay particular attention to the familiar pump n dump pattern.
$BTC - see the spike, followed by the dump...
German $DAX -
The German $DAX is pumped and dumped with #Bitcoin US futures slightly higher after yesterday's big run. pic.twitter.com/mXKl6fSAaB

— Veteran Market Timer (@3Xtraders) March 30, 2023
I'm not sure if the $DAX has continued to make new highs, but that's something I plan to check this morning, and this ties into another blog I have in the works, which should be entitled "European Hedge Funds, & Pension Funds, Drive US Equities Higher".
Oil - went from trading at the 50 day moving average, on Friday, to trading at the 200 day moving average, when it opened the following Monday. Yep, another Monday morning surprise, but it had already been rallying off the lows it made 2 weeks prior to the press release. I think few traders were stupid enough to be short oil, given the recent trend, or it may have been up even more....
Precious metals Gold & Silver
These 2 don't normally run together, but there's nothing normal about this market.
Gold was recently driven to around the 2032 - 2050 level? Anyhow, it was a 1 day pump back above the 2000 level, and the timing of this move is suspect.
Silver was driven to $25 the same day.
#Silver whipsaws in a range 🤔 pic.twitter.com/u4zRnzhTHp

— Veteran Market Timer (@3Xtraders) April 5, 2023
Note: The number of negative $USD headlines which have been propagated, in order to help all the above.
Why is everyone from Tucker, to Gloomberg, reporting Chinese propaganda? I'll leave that for you to decide.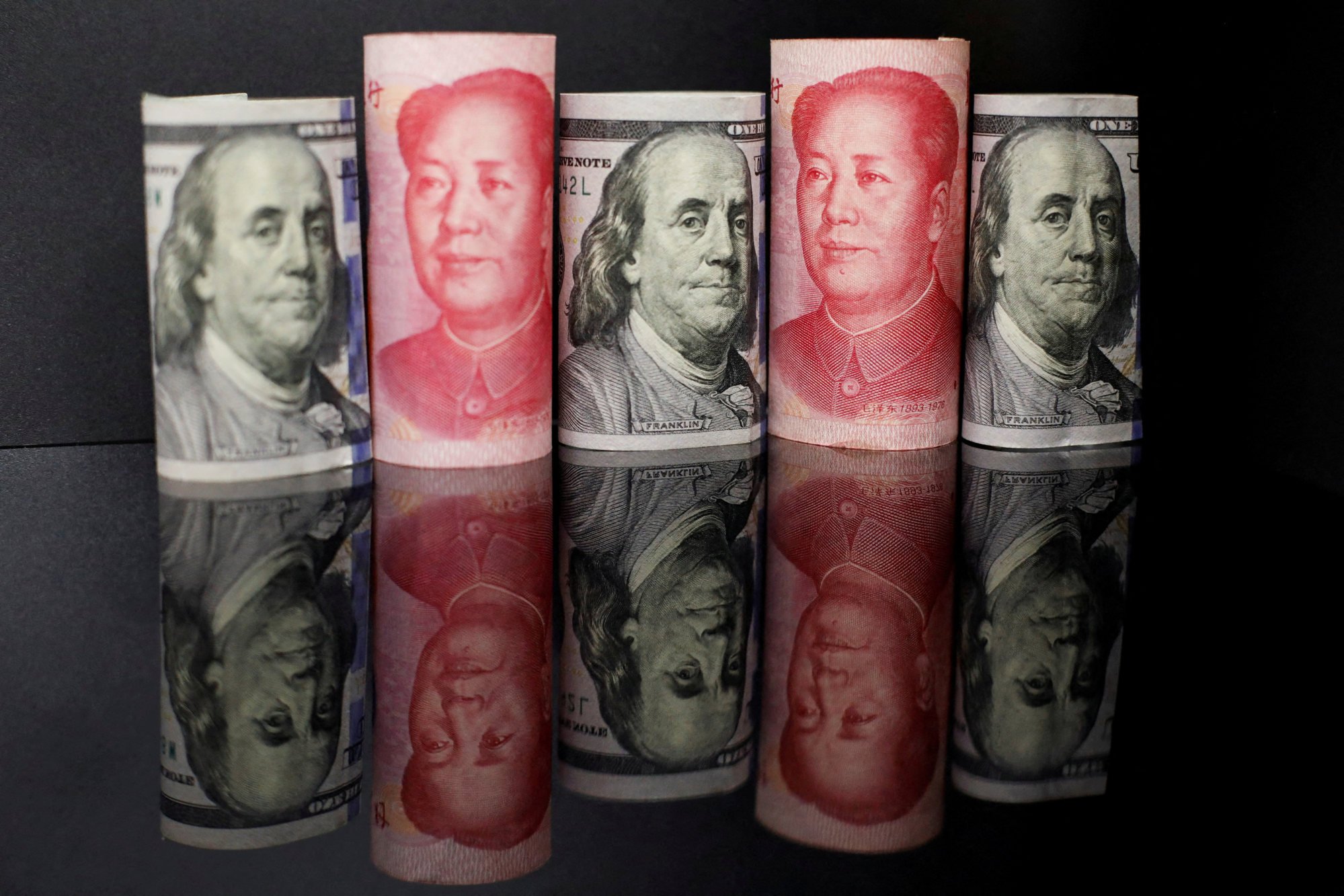 The rest of the market has been pretty dull, as expected
Today's action is expected to be dull as all get out, as the Passover started, yesterday evening.
I've been too busy to blog this week, but I think there's a good chance the $SPX is going to remain trapped in this range, for the time being #SPY pic.twitter.com/7BCqm5AB2u

— Veteran Market Timer (@3Xtraders) April 5, 2023
$SPX - is expected to hold up in a tight range, as I tweeted yesterday.
#Silver whipsaws in a range 🤔 pic.twitter.com/u4zRnzhTHp

— Veteran Market Timer (@3Xtraders) April 5, 2023
$VIX
Yesterday, I decided to reveal where the $VIX manipulators have been hiding, and that gained me a few more followers on Twitter.
The short sellers of the $VIX continue to buy their own rope... Possibly setting up for another #Vomageddon #Shortsqueeze pic.twitter.com/EKQj8P3yOd

— Veteran Market Timer (@3Xtraders) April 5, 2023
Dow
We continue to see the Dow decouple from the rest of the market, and I suspect foreign investors are being lured into complacency there. Who else would be trading the dow, and using the hashtags #DowJones & #SP500, Checkout that trend out for yourself.
Are we supposed to not notice that the #DowJones has totally decoupled from the rest of the market? $SPX #Nasdaq

— Veteran Market Timer (@3Xtraders) April 5, 2023
Maybe we see another couple of short squeezes. Looks like the old pump n dump trade to me, and I'm a little afraid of what might come next, when traders return from vacation?
See you next week,
AA