Chinese Weather Balloon Story Is Used to Take Down Chinese Equities
I've only seen 1 person, foolish enough to go on live television, and claim that Friday's sell-off in Chinese equities, had nothing to do with the supposed, "spy balloon", story, and that was none other tha CNBC Fast Money's very own Timothy Seymour.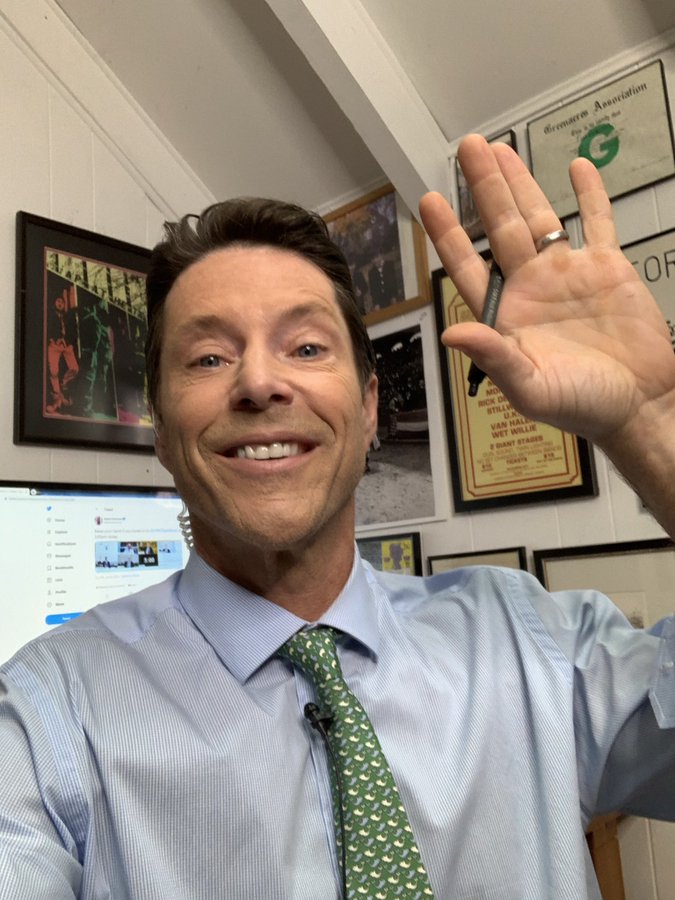 In a recent news letter, I predicted that Chinese markets would correct, and after a couple weeks of sideways consolidation, I was finally proven right, but I didn't think it would take a fake Chinese spy balloon story to break the uptrend!
China is "regretful" that the balloon — which China says is for climate research and has limited self-control — diverted over the US, China's foreign ministry said... bloomberg (full story).
Is War Hawk Marco Rubio short Chinese equities, or is this neocon just fanning the flames, in preparation for an armed conflict with China? Either way, he appears to have skin in the game.
Here's S
eñor
Rubio pushing the same agenda long before the Chinese, "spy balloon", entered US airspace!
Jan. 31, 2023
Look, it was only a week ago, that I pointed to half a dozen negative China stories being pushed, by the bought and paid for lame stream media, so to see the propaganda machine continue to spin negative Chinese news, is no surprise. I only worry that a time will come when, the lame stream media will cry wolf, and a false flag story, triggers a nuclear war.
See my Jan. 31st, 2023 update:
One thing I forgot to add to the list of negative China stories, was that China could trigger high inflation, now that things are opening up. Jan. 30th, 2023
Enough fake news!
The Market Action
Over the past few weeks, we've seen:
A short squeeze in tech, and meme stocks.
A continued pullback in Energy, which by the way, is helping take the bite, out of inflation.
Chinese equities pull back
Gold and precious metals slammed - something I also included in my most recent News Letter, and something I have yet to hear reported by the lame stream media.
All of the above was pretty predictable except for Thursday's engineered short squeeze in the $NDX
The Dash For Trash Continues
It seems like spring came early this year, as the dash for trash continues to chase the short sellers out of this market. Carvana - for instance - up nearly 400% since the beginning of the year? That's easy money, for whoever engineers these types of things, however most stocks continue to trade in a range.
You usually don't see this - dash for trash - until the spring, which sets up for profit taking, ahead of the summer.
The $VIX, the $USD, & Bitcoin (3 things I recently told you to watch)
The $VIX remains stagnant, lifeless! Rigged or not, this means that there's little fear in the market. If tensions between the US and China, were real;you would see the smart money, putting protection on, and we don't....
Lately we have been seeing the $USD pop, and that has hit precious metals hard, but Crypto not so much. Could it be that this had something to do with this recent story?
"

ROME/LONDON, Feb 6 (Reuters) - Global ransomware activity that targeted thousands of computer servers in Italy and other countries..."
Seems that the $USD continues to be the thing to watch
$USDU - Bloomberg US Dollar Fund - breaks out
This morning is Technical Tuesday, and Bloomberg reporters, can hardly contain their enthusiasm over a weaker dollar. They obviously want the $USD to reverse
Here's a clue, I just found in a google news search, and something that may be worth looking into:
The British Pound/Sterling
I don't have time to pull up the $GPB chart, but watch the 200 day ma
I started this blog yesterday, but then the plumber showed up, and seeing as he charges $300 per hour, so I had to run.... thankfully he was able to wrap things up quickly - after I had already completed most the work - and I was able to return to my desk and finish taking profits on a couple trades.
The Trade
I think the most likely scenario is that the $VIX continues to be beaten down, through Feb. OPEX, at which point we could see profit taking ahead of the Easter break, and if not, then, it becomes more and more likely that we're going to see a, "Sell in May", scenario.
Check out the volume on last weeks move, and even the volume, for the entire month of January, and you'll find that it is pretty convincing. Big money was put to work, and that is unlikely to unwind, until the Call options pay.
Healthcare Stocks
Didn't I recently tell you that Heath Care was going to probably be a safe place to park your money, over the next couple months? Yes, I did!
And here's another trade I recently called right!
The United Arab Emirates
#UAE continues to break out. Saudi Arabia looks like the new safe haven pic.twitter.com/qQ3mre5QfQ

— Veteran Market Timer (@3Xtraders) February 6, 2023
I'm uncertain if Oil helps lift the UAE. I guess that would make sense, but the trend is unclear.
$WTIC Texas Crude - I don't think I've ever seen so many downturns triangles repeat like this! Perhaps the deep state has been hammering oil down, to try to hurt Russia? It's just not natural....
Or perhaps Oil just pulled back in what may turn out to be a powerful wave C. If so, then it should blast through all resistance on it's way back to the top of the range.... Of course, you'll also want to see the $USD reverse course, and continue to weaken.
I think since I'm in such a good mood, and the Saudis seems to be on board, I'm going to add the above chart to the Public Charts Area!
The trend on a lot of things (including Oil) is unclear, so I'd reduce your risk, and choose your trades carefully.
I've opted to reallocate to around 60% cash, and waiting for better trading opportunities.
This is a complicated global market, and we're living in extraordinary times
Take Care, AA